NEW IN SWITZERLAND
Do you want to drive
positive change in your
work place ?
Develop your management, strategic and human skills 
to improve performance and enhance wellbeing at work!
Strengthen your leadership skills with the « Chief Happiness Officer » programme and positively impact on your teams, colleagues and organisation!
"Happiness is neither a frivolity nor a luxury. It is THE central condition of global economic growth."
Ban Ki-Moon, 8th Secretary-General of the UN

"INFLUENCER"
Chief Happiness Officer


Fundamentals programme

OBJECTIVES
The CHO Fundamentals course will equip you with the knowledge and capacity to positively influence on your environment, team, company stakeholders and customers.
---
PROGRAMME
Fundamentals: the science of workplace performance and the links between health, happiness and engagement
Challenges: assessing the work environment – from surviving to thriving

 

Happiness Manager best practices:
– The "3 Rs" of personal and collective success
– The impact of leadership
– Emotional intelligence, individual and collective
– Sustainable resilience; why and how
– Mesuring and analyzing happiness
Becoming an effective CHO
Responsibilities and key success factors
---
PREREQUISITES 
At least 4 years of work experience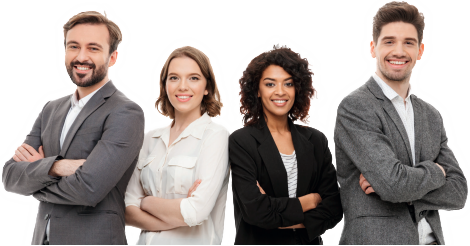 "TRANSFORMER"
Chief Happiness Officer


Advanced programme

OBJECTIVES
As the person responsible for leading positive transformation in the workplace, you will master the cross-functional drivers that are key to effecting long-term change across complex organisations.
---
PROGRAMME
Employees' needs and the key drivers of engagement
Transformational strategy: spot the challenges and develop a methodology and a strategy for enhancing quality of life at work
Cross-functional drivers: 8 modules to expand your "Happiness Toolbox":
– Create purpose
– Build trust and emotional security within organisations
– Align behaviors with culture and values
– Reduce absenteeism by actively managing absences
– Rethink internal communication in a fast-changing business
– Adapt the environment and the organisation
– Mesure impact: happiness and performance indicators
– Manage change and positive transformation
Key challenges of the CHO and "Leadership by Happiness": identify and manage barriers and drivers (both personal and organizational)
Your personal action plan to deliver positive transformation and long-term performance
---
PREREQUISITES 
CHO Fundamentals Certificate or relevant professional experience (based on a review of your application)
Chief Happiness Officer
INFLUENCER
Fundamentals programme
---
2020
9 – 10 November (Geneva) POSTPONED IN 2021 
16 – 17 November  (online)
2021
20 – 21 May (online)
16 – 17 September (place TBC)
---
« Chief Happiness Officer »
Fundamentals Certificate
---
Face-to-face training
CHF 1'960
Online training
CHF 1'760
Chief Happiness Officer
TRANSFORMER
Advanced programme
---
2020
26 – 27 November (Geneva) POSTPONED IN 2021 
2021
24 – 25 June (online)
11 – 12 October (place TBC)
---
« Chief Happiness Officer »
Advanced Certificate
---
Face-to-face training
CHF 1'960
Online training
CHF 1'760
---
FULL PROGRAM
Fundamentals and Advances levels (4 days):
Face-to-face training
CHF 3'700 instead of CHF 3'920
Online
CHF 3'300
---
All prices are without taxes
WHO IS THIS PROGRAMME FOR?
Anyone who wants to improve the well-being of their team or business
Executives and managers
Human resource and communication professionals, PMO specialists…
Internal and external facilitators, coaches and consultants
The price includes all course materials and daily thematic "Lunch & Learn" discussions with a guest expert
The training combines theory, best practices from leading companies, group discussion and experience sharing
All our instructors are recognized experts in their field
Each participant gets a one-on-one coaching session at the end of the course
The programme can be delivered in-company (minimum 8 participants)
WHY IS HAPPINESS AT WORK SO IMPORTANT?
Happy and engages employees are :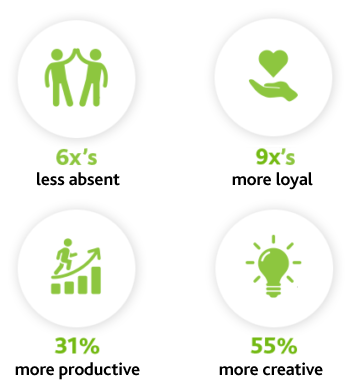 Sustainable business and employees
Whether from lost sales, quality issues, inefficiencies, poor cost
management or absenteeism, businesses around the world lose
millions in revenue each day because employees
are disengaged, overworked or stressed out.
Many studies have shown that "happiness" is a central factor for organizational growth and success, and that employees' well-being drives performance, innovation and long-term sustainability. 
---
Graphique : Lyubomirsky, King, Diener, 2005 – Gallup, 2012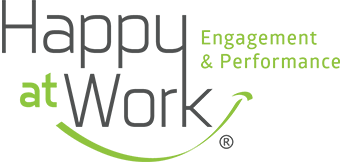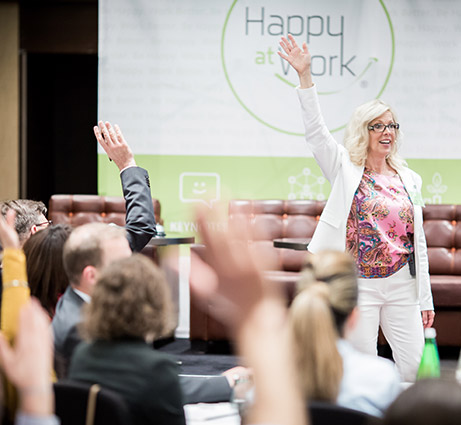 Supporting positive transformation in the workplace
Since 2008, Happy at Work has been helping organisations and
business leaders improve their performance through enlightened
and responsible human capital management.
More than 10,000 leaders have attended our programmes worldwide.
The modules of the CHO training programme are led by Happy at Work founder Annika Månsson, a pioneer and recognised authority on workplace happiness, alongside instructors with extensive experience in their field, from business leadership, human resources and corporate communication to workplace psychology, absence management and workplace strategy.
All together, we make a Happy team!